About the Interim Dean
Welcome to the Cratis D. Williams School of Graduate Studies! We represent and serve the students, faculty, and staff in 81 graduate certificate and degree programs, with a current graduate enrollment of approximately 2,000 students. As a graduate student at Appalachian State University, whether enrolled in a main campus or an App State online program, you'll experience opportunities for leadership roles, research, and personal and professional development to help you realize your career goals.
Dr. Marie Hoepfl
Interim Dean
Cratis D. Williams School of Graduate Studies
About Marie Hoepfl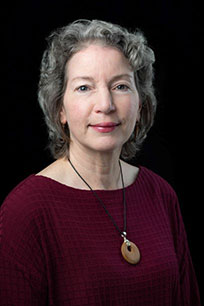 Marie Hoepfl has served as Interim Dean of the Cratis D. Williams School of Graduate Studies since January, 2021. Prior to this, she served as Associate Dean of the Graduate School. Hoepfl, who joined App State's faculty in 1997 as an assistant professor and was promoted to associate professor in 2000 and professor in 2006, holds an Ed.D. in technology education and an M.A. in education administration from West Virginia University. She earned a B.S. in industrial education from Miami University of Ohio. Prior to joining the Graduate School, Hoepfl was graduate program director in the Department of Sustainable Technology and the Built Environment (STBE), a role she held for 16 years. Hoepfl was assistant chair of the STBE department for seven years and interim department chair for one year. She chaired the Graduate Academic Policies and Procedures Committee from 2015 through 2019.
Hoepfl has achieved several awards throughout her career, including the School of Graduate Studies 2018–19 Distinguished Graduate Faculty Award; the 2015 Outstanding Teaching Award conferred by App State's College of Fine and Applied Arts; and a 2017 Appalachian State University School/College Award for Excellence in Teaching, awarded by the University of North Carolina University System. Hoepfl remains active within her disciplinary field. In 2020, she was recipient of the International Technology and Engineering Educators Association Public Understanding of Technology and Engineering Education Award for her work as co-PI on the development of the K-12 Standards for Technological and Engineering Literacy.