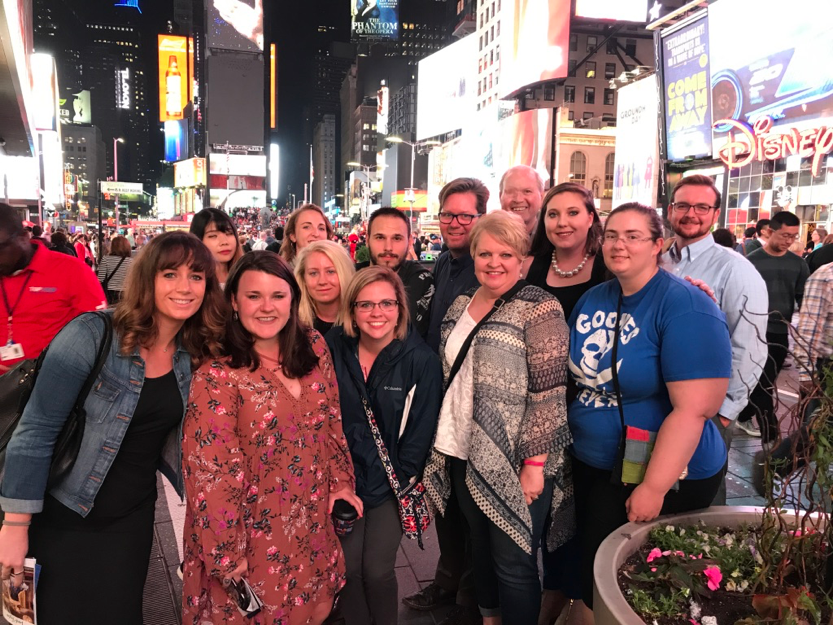 Graduate students and staff in the Cratis D. Williams School of Graduate Studies recently visited New York City as part of the course, From Graduate School to the Workplace: Impact of Immigration. The one credit-hour course, part of a professional and personal development program, Trails to Success, for ASU graduate students, was offered for the first time in the spring semester. Students taking the course and graduate school staff/faculty who led the course explored the topic of immigration as it relates to the workplace. The course was visited by numerous presenters who spoke on topics such as legal issues in immigration, past and present immigration policies, immigration in media and entertainment, as well as many personal immigration stories.
The trip to New York City served as a capstone experience to the course, allowing the students and staff to explore the rich immigration history of the city and surrounding areas. The group stayed at the ASU Loft, a university owned residence open to ASU faculty, staff, students and alumni. The trip included visits/tours to the T
enement Museum, Jewish Heritage Museum, Ellis Island and Hard Hat Tour of the Immigrant Hospital, Ground Zero, Chinatown and Little Italy, Liberty Island, Lower East Side Food Tour, the United Nations and numerous other sites. A highlight of the trip was taking in the Tony award-winning Broadway musical, Come from Away.
The Graduate School is happy to announce we will host a similar trip to New York City, June 2 – 9, 2018. It is our hope to take a group of graduate students each year to experience New York City in the context of a current issue/topic that is both relevant and interesting to our students as they prepare for and enter the professional workforce.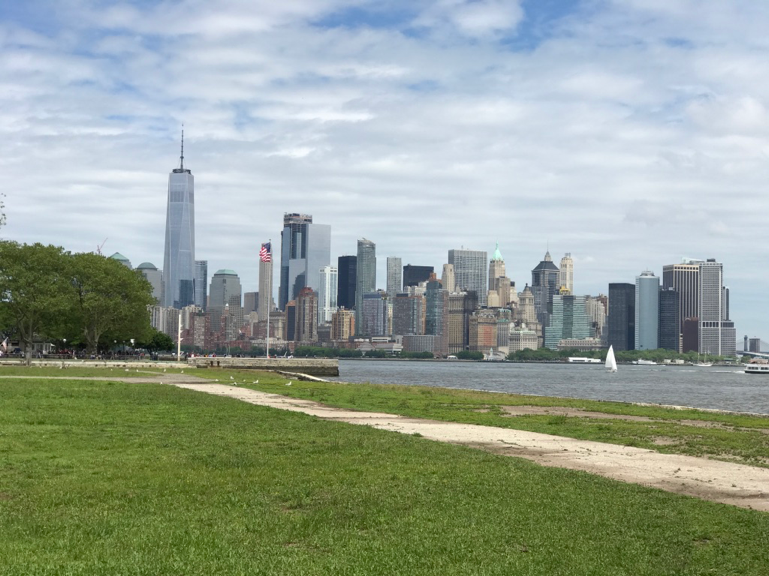 The view of Lower Manhattan from Ellis Island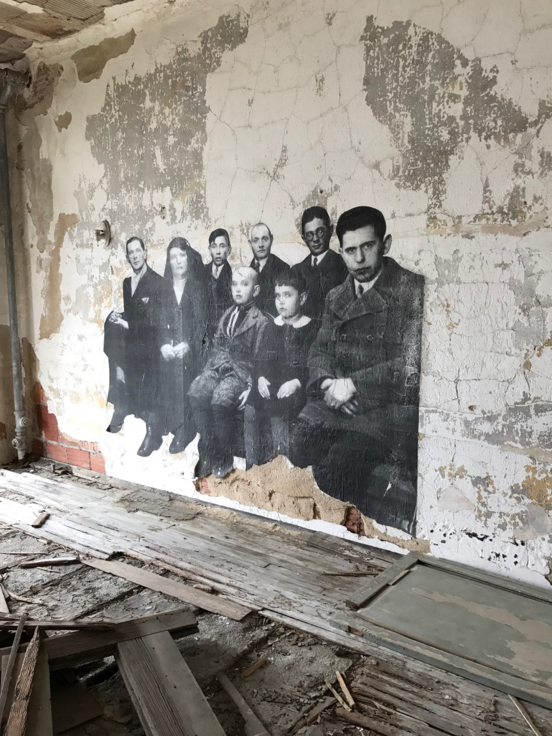 Inside the Immigration Hospital on Ellis Island. The building is filled with large murals of photographs of actual immigrants who came through Ellis Island.
Tags: