Are you looking for a creative and engaging graduate course for Fall 2018? You're in luck! CI 5845: Global Perspectives in Media and Technology is a fully online course elective that provides ample opportunities for both critical study and creative expression.

Enrollment is open!

Catalog Description:
This course invites students to analyze and evaluate the roles media and technology play in shaping individuals, communities, cultures, and civic engagement throughout the world. Media literacy is integrated throughout the course as a critical perspective through which to study global issues and ideas. Students explore how media and technology support or subvert opportunities for networking, participation, discourse, and action related to a range of local and global issues, including environmental issues. Students synthesize new understandings and perspectives for how media and technology may be impacting conceptions of physical and digital communities and how they shape local and global relationships, issues, ideas, and ideologies.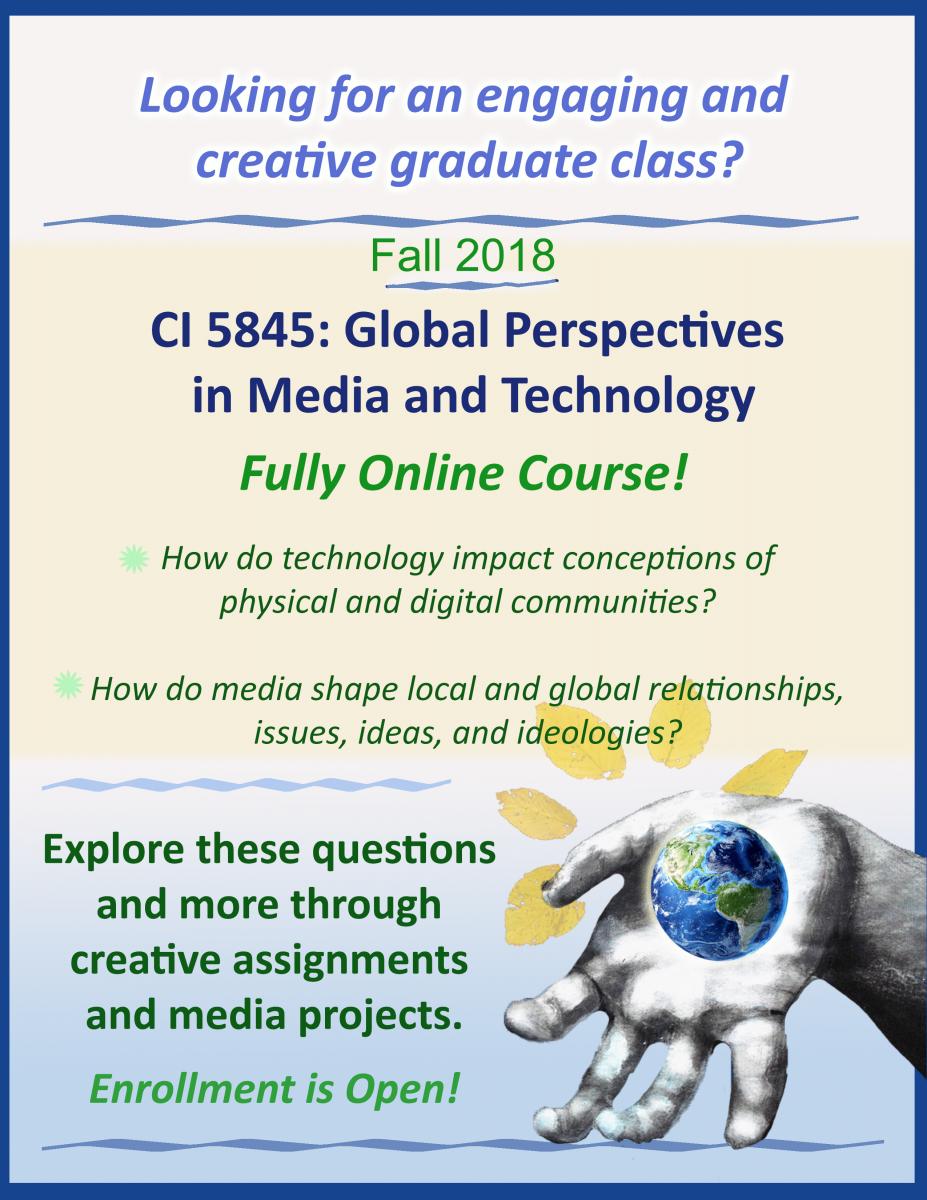 Tags: