The 5th Annual 3MT Competition at Appalachian State University was held on Friday, October 28 in the Linville Falls Room of the Plemmons Student Union. 48 guests, students, and judges attended this event to watch ten graduate students compete for first and second place and people choice awards. Programs from all a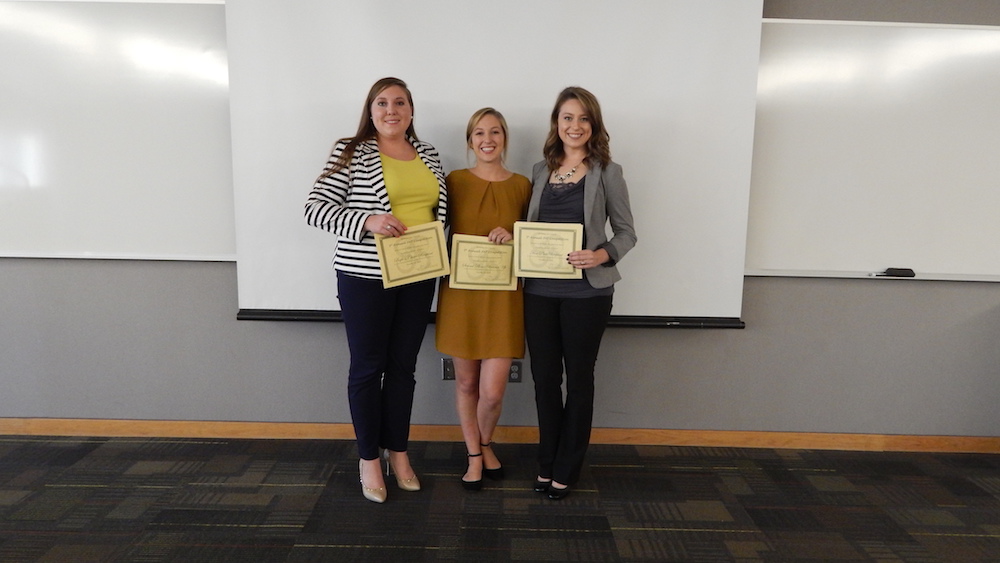 cross campus were represented, including Geography and Planning, Clinical Psychology, Voice Performance, Speech-Language Pathology, Computer Science, Educational Leadership, Political Science, and Exercise Science. Topics of research were also varied, including studies ranging from governmental science, traumatic brain injuries, to sustaining natural resources through river systems in South America. Students competed in this competition by presenting and elaborating their personal topics of research in a succinct and organized manner, gearing the speeches to a educated, non-specialist audience in less than three minutes.
In the end, three presentations were awarded in the form of monetary scholarships for further research. Amanda Hemric received the People's Choice award, with the most votes from the audience on her presentation titled, "La Serva Padrona." Cierra Ferrone received second place in the competition with her presentation titled, "The Role of Consent in Campus Sexual Assault Trials." Madelyn Sharp took first place with a presentation about intervention strategies for mild cognitive impairment, titled, "Mild Cognitive Impairment: Intervention Strategies with Global Implications." Overall, all participants were very prepared and professional in their applied research and showed a bright future in furthering the work related to these research topics.
The three awardees will receive plaques at the graduate school's spring awards ceremony.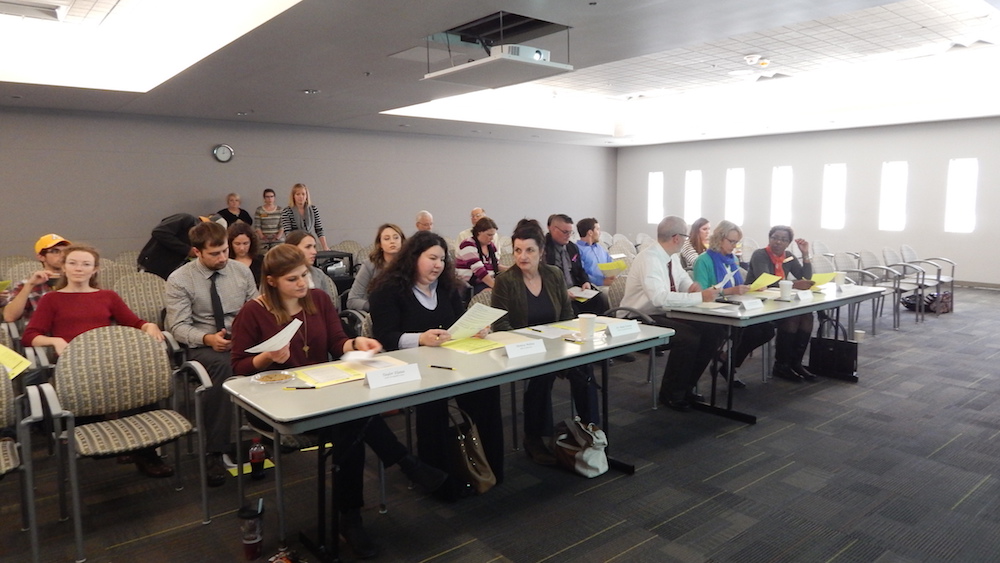 Tags: